***The Talent Scout series features disc jockeys whose acquaintance we make in our travels whom we connected with on some level or shared an adventure. Usage of the term "talent scout" is by no means a suggestion that we have unearthed some unknown DJ (most of the subjects rule their markets!) but rather aimed at creating a dialogue with someone who requires further discussion.***
I was booked to play Forum in Charlotte NC back in 2008 and decided to arrive one day early to see the sights. Local DJs SupaSkip, D-Rock, and Dirty Thirty were generous hosts, treating me to bacon-waffles and a night out. Thursdays at the time were dominated by the nightclub Suite, but our visit there was two-fold: I also needed my wig chopped.
I possessed intel: the resident DJ at Suite not only effortlessly ran the gamut of genres, but was also an in-demand hair stylist. Within the subsequent 12 hours, I found all to be true. His name was Rowshay.
A promotional photo, enjoyable because Rowshay ins't trying too hard: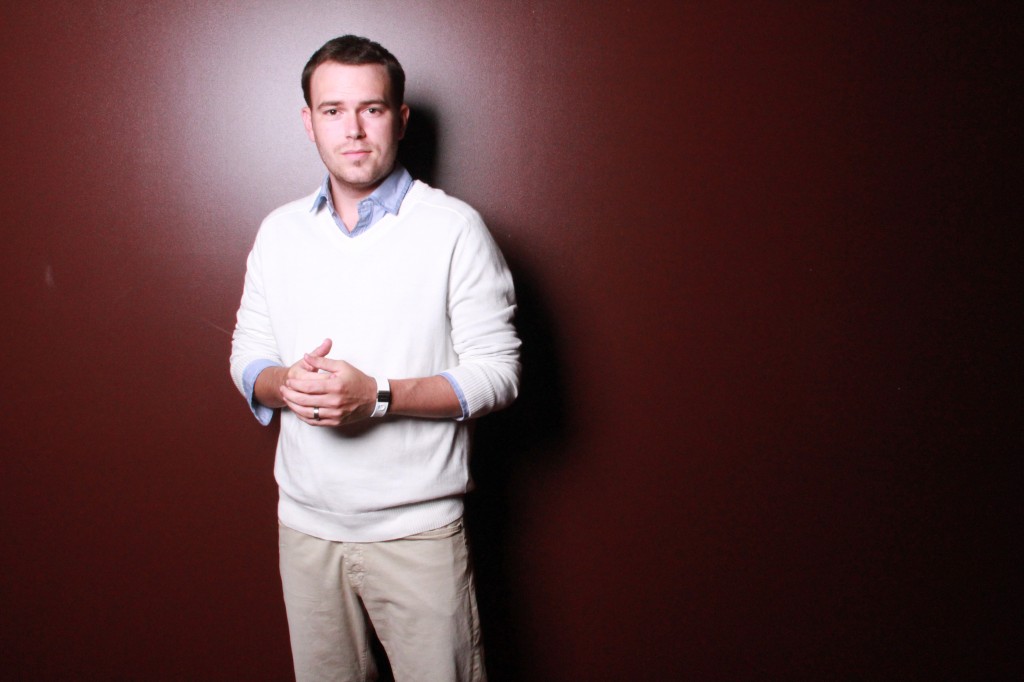 There is a time and place to be detailed, usually at the Yale Club with Patrick Bateman, but here I will just mention that Rowshay dropped CAN YOU FEEL IT by The Jacksons at prime time and then gave me one of the best haircuts I've ever had, in his carport no less, our currency exchange involving a red LRG clothing sample, courtesy of my man Albie, as red isn't always my color.
So for our purposes here, I demanded that Rowshay take time from his popular hair salon to offer some insight:
GRAHAMFUNKE: Based on my experience in Charlotte, the crowds seem receptive to the DJ taking some chances; you can play 80s records and hood classics alike. How do you gauge what you are gonna do to them each night?
ROWSHAY: I use the lost art of reading a room. In Charlotte, you have a melting pot of demographics, so in order to be a successful, you have to be able to go in a hundred different directions musically. And the crowd is so receptive because a handful of DJs (mentioned later) are willing to take some chances musically and because a few promotors have done a great job in bringing in 1st class talent, such as yourself. Now as far as the hood records, this is the South and we take care of our own…GUCCI!
GF: Most people don't know that Charlotte is the 2nd largest financial district in the United States: a bustling city full of successful business and college activity. What attracts you the most about being there?
R: Great question. My attraction has always been that Charlotte is growing and growing fast. I'm a hair stylist so I've spent my fair share of time in bigger cities (NYC, Chi, LA, Miami) and they're already on the map, have an existing identity. I appreciate the fact that I may be able to do something so big one day that Charlotte and North Carolina will get the credit it deserves and an identity I help build.
And here is the photo Rowshay should be using, taken when I was booked at Suite, and just before AJ (on the left) took me for breakfast at The Men's Club: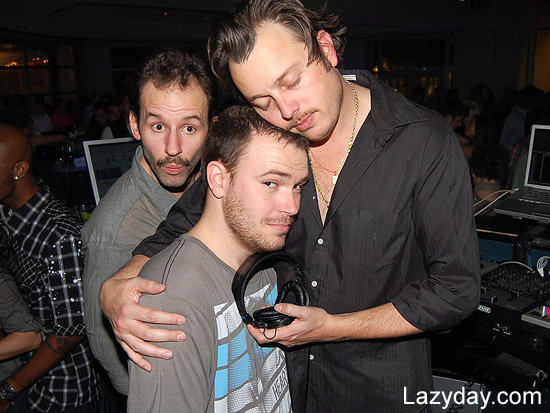 GF: Which local DJs do you run with? Who do you bounce ideas off of? And what DJs do you appreciate outside of your market and why?
R: I'm a loner in a sense, mainly because I stay so busy and because I think most DJs are just plain lame (personally and professionally). DJs I share my ideas and time with are SupaSkip, Dirty Thirty, A-Huf, Complete, R-Wonz, Incognito, and Butta Fingaz. They are all great DJs and, most of all, stand-up guys. Outside the market, I fucks with Phlipz in DC, Nova in Orlando, DJ Marvel in Jacksonville, Roctakon in NYC, DJ Five in Vegas, Evil One in LA, Victor Meneguex in Seattle, Kevin Scott from DMS, and last but not least, The Capts. I was Myspace-stalking you guys before I even had a residency. In my opinion, The Capts are the real fucking deal ya'll (in every aspect of life).
GF: Thanks, buddy. We like you too. What specifically inspired you to be a disc jockey? And don't be broad; tell me a good story.
R: I wanted to be a DJ since I was a teenager but could never afford equipment. I've always been amazed by having crowd control and the broad creative aspect of controlling music with your hands. After high school, I became consumed by hair and the salon industry, but one night I went to a party and the guest disc jockey was DJ AM. After seeing what that man did, I said two things: 1) he doesn't date Nicole Richie, Nicole Richie dates him, and 2) I gotta get some turntables. It was one of the most inspiring moments of my life, HONESTLY. As fate would have it, a client of mine told me he was sick of paying $80 for haircuts every four weeks and asked if we could work out a trade. He listed various tech devices and one was turntables…ding, ding, ding. So it began…
GF: A song that gets you hyped, regardless of crowd response?
R: "Can You Feel It" by the Jacksons. Every time I hear that record, all I think about is the Jackson reunion concert, the energy when they came out to this song. It makes me tingle every time I hear it.
GF: What venues can folks find you at, whilst visiting "Wall St. South"?
R: Suite Charlotte, The Mez, Whisky River, and Kazba.
And this photo also serves its purpose: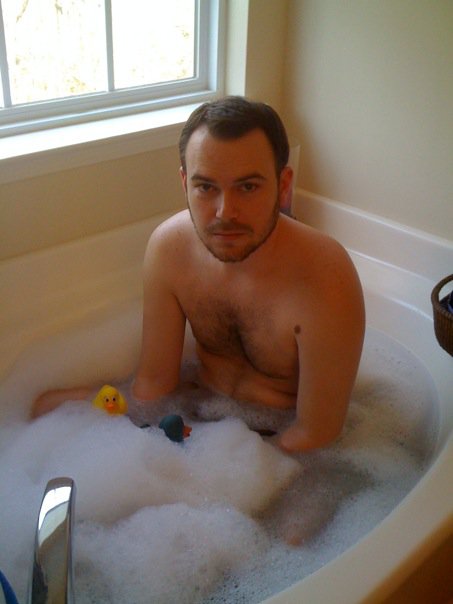 GF: I wish I was booked in Charlotte more often because I like the way you cut my hair. I think it's important for DJs to have other revenue-generating outlets, and you are successful as a hair stylist. Talk about your salon a bit.
R: It's called 8 The Salon — like eight days a week. This is my true passion because I get to meet so many people and share so many ideas. I love making people feel great about themselves and I love training and educating younger stylists. We focus on customer service 100% and the salon has a very sensual feel like no other in the U.S. The owner, Rodger Azadganian, is a true inspiration and a former club DJ (Limelight, Atlanta), so we have turntables in the salon! Here's the number: 704.366.0858, and here's the link: 8-The Salon.
GF: Lastly, there is a place called The Men's Club in Charlotte, affectionately nicknamed Tits N' Grits, and they have a delicious breakfast buffet. Why is it so damn good?
R: Two reasons: 1) they employ a five-star chef, and 2) you're usually pretty drunk and kinda horny when you eat there.
A visit www.djrowshay.com might yield something one day.