The Capts don't waste brainwaves on what we might wear come Oct 31; the task is accomplished with quick visits to our respective closets. Usually we end up donning clothes and accoutrement worn in our every day lives.
But that isn't to say we don't appreciate efforts put forth by others on All Hallow's Eve. And while almost half-year past, these demonstrations must come to light.
First image is the photo used for cover art of our TRABAJO mix CD of 2007, myself manning the jackhammer, StoneRokk wielding the sledgehammer: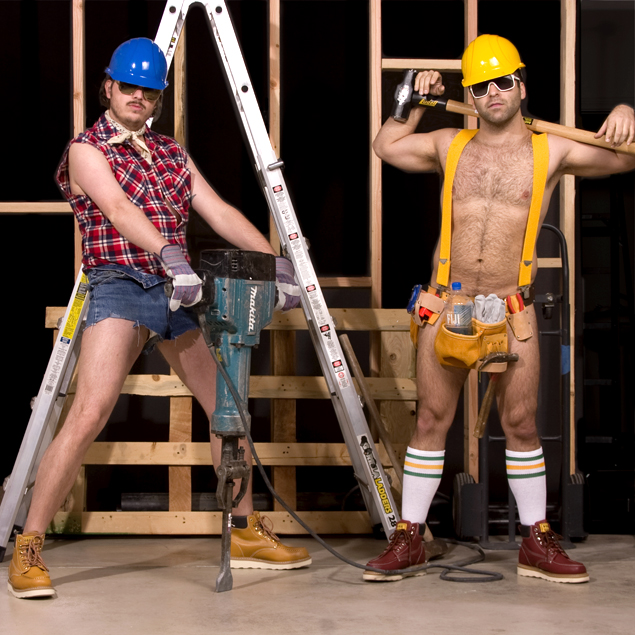 And here is a photo taken at the Red Rock Saloon in Milwaukee WI. Guilty parties are Steve Becker, Spencer Paul, and my main man Pockets, who revealed that "The crowd loved it. There were a few haters but most likely because their girls wanted a little bit of TRABAJO done on them." I would imagine this is true.
Next is one of The Capts' official promotional photos, accessible in our press section or after your login at SKAM Artist.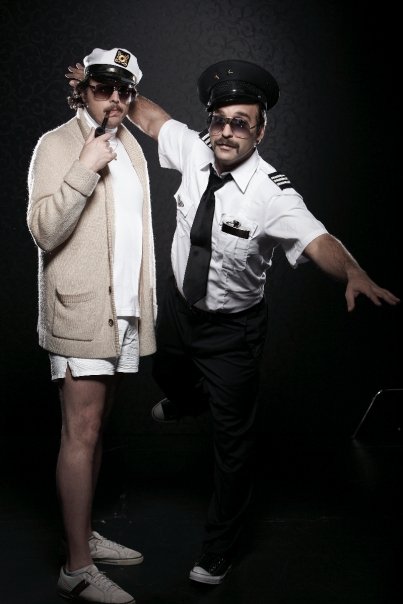 And then there's DJ Diverse and his comrade Mr Justin German in Des Moines IA, who fielded inquires all night about being dressed as Alexander Cheplevsky, the "drunk pilot" of Aeroflot flight 315. But the real story goes as such: "While we were trying to find last minute costumes, we stumbled upon some captains hats and fake mustaches. You two goofy bastards [The Capts] are original enough to be costumes in themselves…So The Capts costumes were born." Well, we are usually inebriated aussi so it can go either way.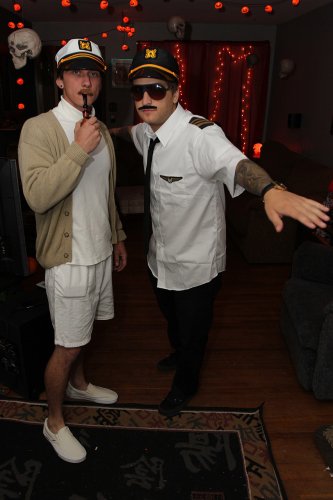 A good show of effort in both instances, I must say.