"In fact, most of the pool party advertising in Las Vegas looks the same, and while Marquee Dayclub is newer and better and has more potential than anything else out there, it could easily fall into that generic advertising realm. Or it can showcase female bodybuilders." – The Captains Of Industry
The preceding passage belongs to our original proposal that circulated during the gestation period of "Untitled Sunday Pool Party with The Captains of Industry" at Marquee Dayclub; the words hint at some wild ideas held within this document, and the end product certainly stands as the manifestation of these ideas: Regatta Chic Sundays.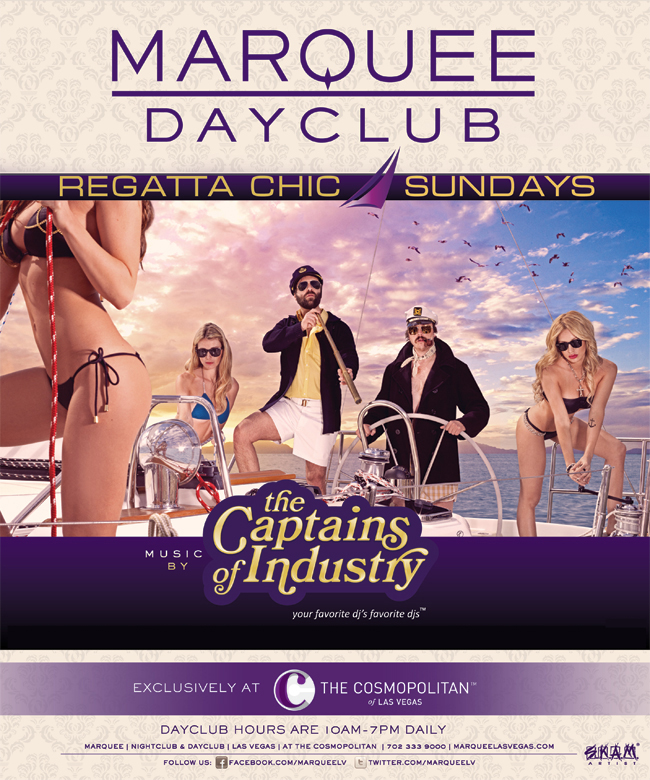 Jeering at the idea of allowing women aboard our vessel, it became required for the Marquee Dayclub advertising presentation. And while we assumed this was an attempt to thwart indifference in our sexual predilection, it's simply to paint an accurate picture of what occurs every dimanche.
We are most grateful to have the full support of Jason Strauss, the governor of the Marquee marque (as well as a slew of other venues).
photo credit: Sam Hon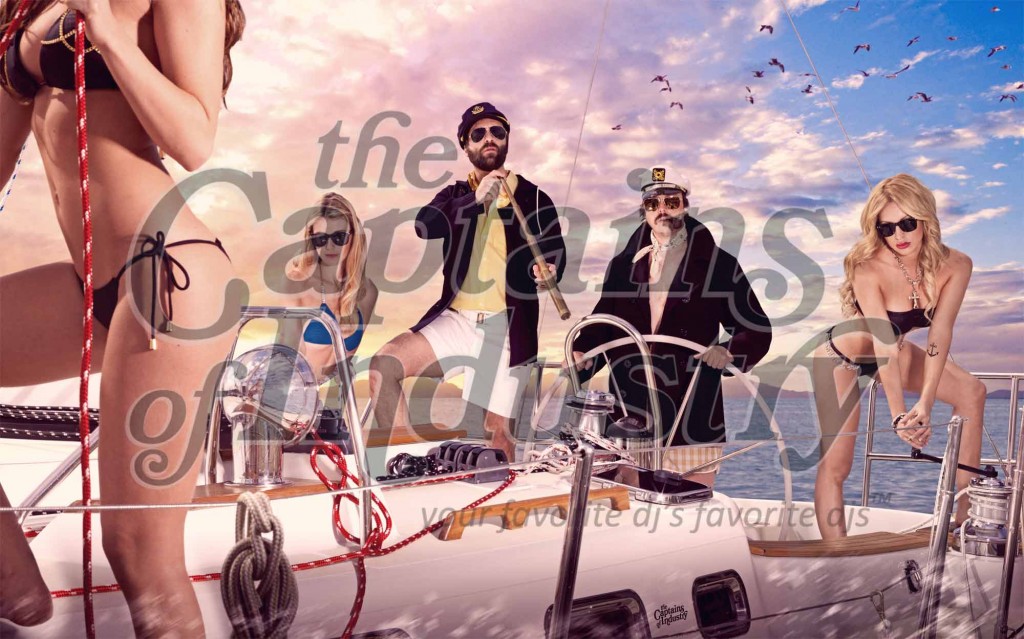 To dispel any rumors that we were not exposed to open water, here is a video courtesey of our friend Paul Krizan: