It certainly is en vogue to don vintage eyewear, hopefully due to a broad realization that sunglasses from three and four decades ago have more style, panache, and grit than what passes for frames today, though this hope is probably a reach. Maybe there's an explanation involving a lower common denominator; maybe people are just learning what a select few of us have known for a long time: vintage sunglasses are cool.
With a nod to other aficionados like StoneRokk, DJ Ross One, Supreme La Rock, Benjamin Montoya, and Danny Boy, I hope I am doing you a solid if I introduce you to Corey Shapiro and his Vintage Frames empire. One glance at his blog or his twitter feed and you will see he is knowledgable and passionate, exactly the reasons he is a go-to guy for certain tastemakers.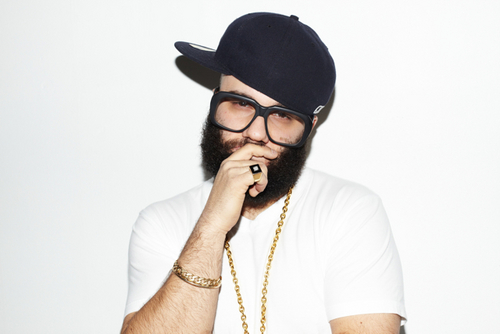 And in a grand anthropological and sociological effort, he recently launched his Community Project, which is an interview series involving likeminded eye wear passionistas from various walks of life and different corners of the earth.
Mine can be found here: Graham Funke Vintage Frames Community Project