They gave me a really bad haircut, but it was worth the money and the experience. Plus I got to mess around with a panthera leo.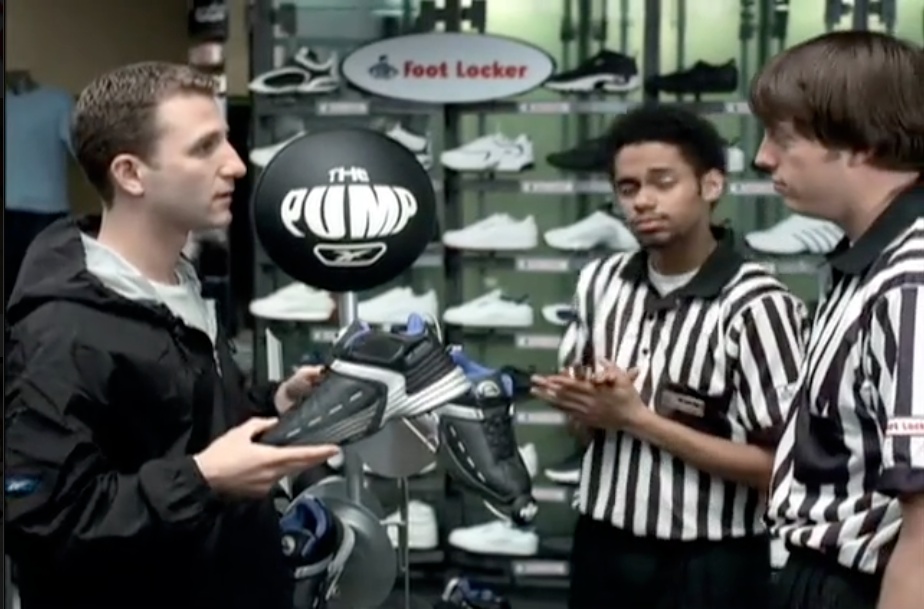 We shot three different Reebok Pump/Foot Locker commercials, with an interesting Brit named Wayne Holloway at the helm, though it was the casting process that jumps to mind first as I revisit.
For starters, there was a snafu with my callback; I was sitting in Noah's Bagels instead of the casting office. Frantic phone calls ensued. I raced to Hollywood, at which point my old pal Trevor Wright (also at the callback) said: "Obviously you got the part since they made us all wait around for you."
Nonetheless, I still needed to go before the powers-that-be. They asked that I pretend a juicy steak was attached to my Reebok Pump and to react as an imaginary lion gnawed upon it. I did so, but in my usual aloof manner.
As I finished the scene, the director commented "You were very calm for a man who has a lion at his feet."
Being an old pro at the audition process, I baited him with "Perhaps you are unaware of my previous vocation."
…and then crickets…In a room of ten people, not one engaged me to ask what my previous vocation was!
We did a few more run-throughs of the scene, myself growing more and more confident that Trevor's instincts were off-base. And then I was dismissed. But just before I walked out the door, Wayne Holloway spoke again: "By the way, what was your previous vocation?"
Aha! My chance to intrigue them further…
I paused, glanced at all the faces in the room, and casually said "Lion Tamer" before closing the door behind me.
I booked the job. But since I am unauthorized to embed here, you will be forced to click the link below if you would like to see the end product.
One of the three spots, I present: Reebok – Swing