Just about a year ago, I found myself triple-booked one Friday night. For starters, I planned to hit North Carolina to DJ my man Rowshay's wedding reception. On the other hand, I was booked at Fluxx in San Diego, which had only been open a couple weeks. Third, a flyer appeared suddenly that advertised The Capts at Rain Nightclub in Vegas. This is when you weigh options, make a sound decision, but ensure you don't inconvenience people any more than necessary.
Well, some of the travel arrangements to Charlotte went awry, so that left San Diego or Vegas looking better. Fluxx was the new hot spot, with many DJs chomping at the bit to work there, so it might be good to cultivate that relationship. But I was a resident at the Palms then, and I'm a consummate team player, plus I didn't want StoneRokk to lose a gig due to my absence.
I ended up at Fluxx, where the debonair Brandon Pisanos got me hammered on Fernet Branca. As for the Palms, promotion for "The Capts" continued, though behind closed doors, we had decided to send DJ Five in my stead. And he embraced his role to its full extent: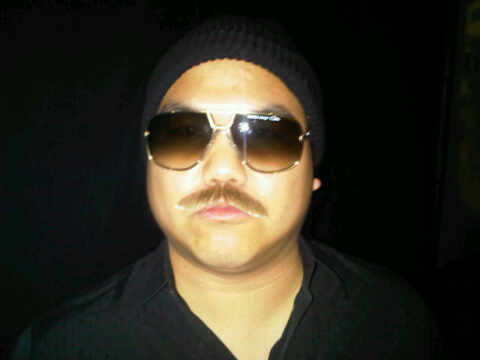 I have known DJ Five for years now; he is one of my closest friends. And he is very talented, while lazy at times, though his worst night is better than most DJ's best night. And based upon all of that, I would wager that he has NEVER put this much effort into ANYTHING ever before. Not a mix tape, not a term paper, not an xmas present. To become the "Thai Graham Funke" was his pièce de résistance.