If www.kirillwashere.com hadn't been at Sundance, there would be no photographic proof that I had attended at all. But he caught me slipping, beaten from the road, just an hour before I jetted again to the aeroporte.
Three SKAM Artists the hard way…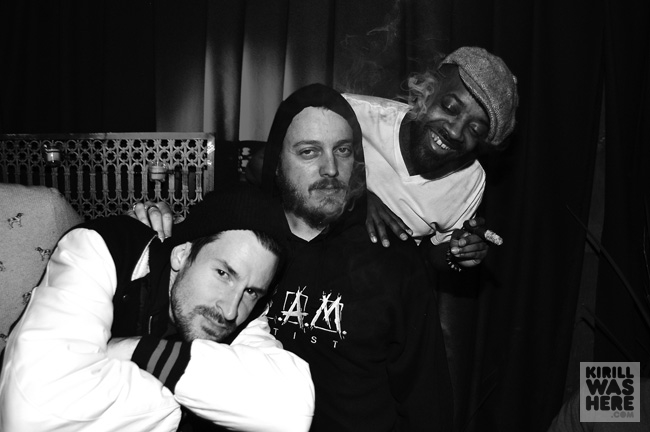 And some people I like (L-R): Chip Jordan, DJ Bentley, JD, Moi, and Tad. Contrary to the SKAM dictate, I don't drink Patron; I drink scotch and champagne.