After many moons of inquiry as to where The Capts might begin their new Las Vegas residency, we've finally been cleared to make that announcement.
And I'm sure it's no surprise: Sunday afternoons at the Marquee Day Club, possibly, but likely, the most anticipated pool party of summer season.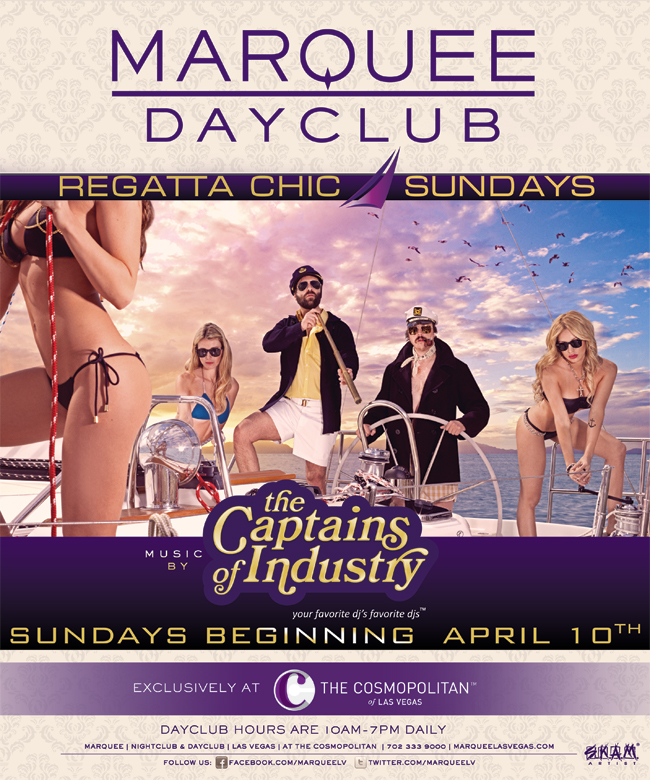 When asked what Regatta Chic Sundays might entail, our explanation is simple: Imagine a yacht club's annual bash, but every week.
You can trust these guys…