In the late 90s, I paid a visit to my uncle, Erik Funke, a resident of SE Portland. For those familiar with the area, that's where the laidback hippie-types setup shop. I certainly enjoyed the trip, visiting the recently completed (at that time) Burnside Project and scouring the city for records. And I came up big time: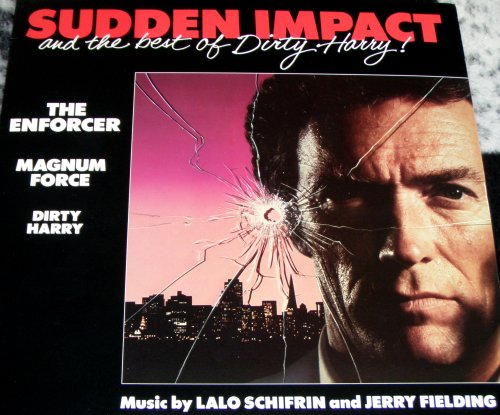 There was never a soundtrack album released for Dirty Harry, though there are two massive jazz-funk joints found in that filme, courtesy of Lalo Schifrin: "Dirty Harry's Theme" and "Scorpio's View" You may listen here and here.
For whatever reason, they were released over a decade later on the Sudden Impact album, and it was a rare find indeed. Now all you lazy sods can just download the mp3, but there was a time when possession seperated the men from the boys.
I'm coming back to Portland this month; I performed at Couture Lounge not too long ago, though I don't remember most of it, thanks to something called Yeyo Tequila. Apparently, I spent the last hour of my set singing Christopher Cross tunes.
Some videos popped up, and when I inquired about how damaging they might be, Ross One said "Anybody who knows you won't bat an eyelash."
Here's the info: