By week's end, The Capts will have arrived in Tampa, on the west coast of Florida, to perform at Blue Martini, alongside our comrade DJ Ku, somewhat of a sequel to this bit of plaisir from last year:
Now, I made a compromise with StoneRokk not to post every flyer for every event, as there are many flyers and many events, but more importantly, this same info is always available on our schedule.
Unless, of course, I involve other materials pertinent to the issue at hand.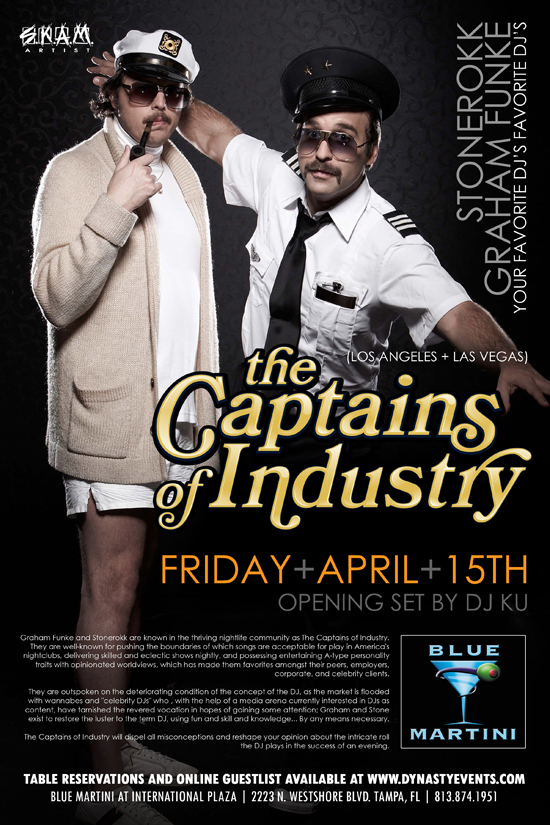 Such is the case here, since the intriguing Jeff Forrest has kindly arranged for us to dine at Bern's Steak House during our short stay.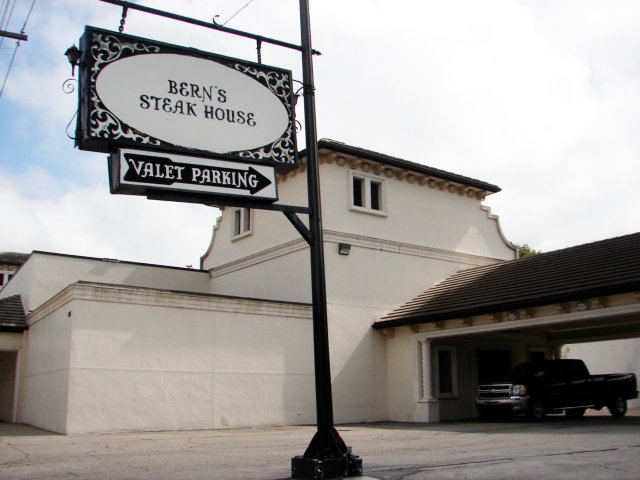 They are renowned for their steaks and wine cellar, though it's their cave du fromage which warrants a raised eyebrow. Well, that and Bern's baronial/bordello lush interior landscape, many times mistaken for kitsch, a problem The Capts are all too familiar with when dealing with narrow minds, plebeians, and the peasantry.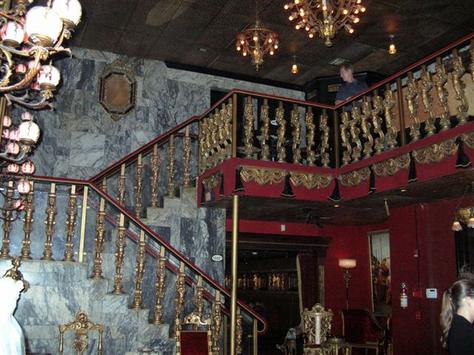 "Fire up the grill and crack the kegs." – House of Pain