The Capts have always had an interesting time in Vancouver BC. So we were baffled…yet not really baffled…that our pal Matty C received the following note on an electro night at The Modern: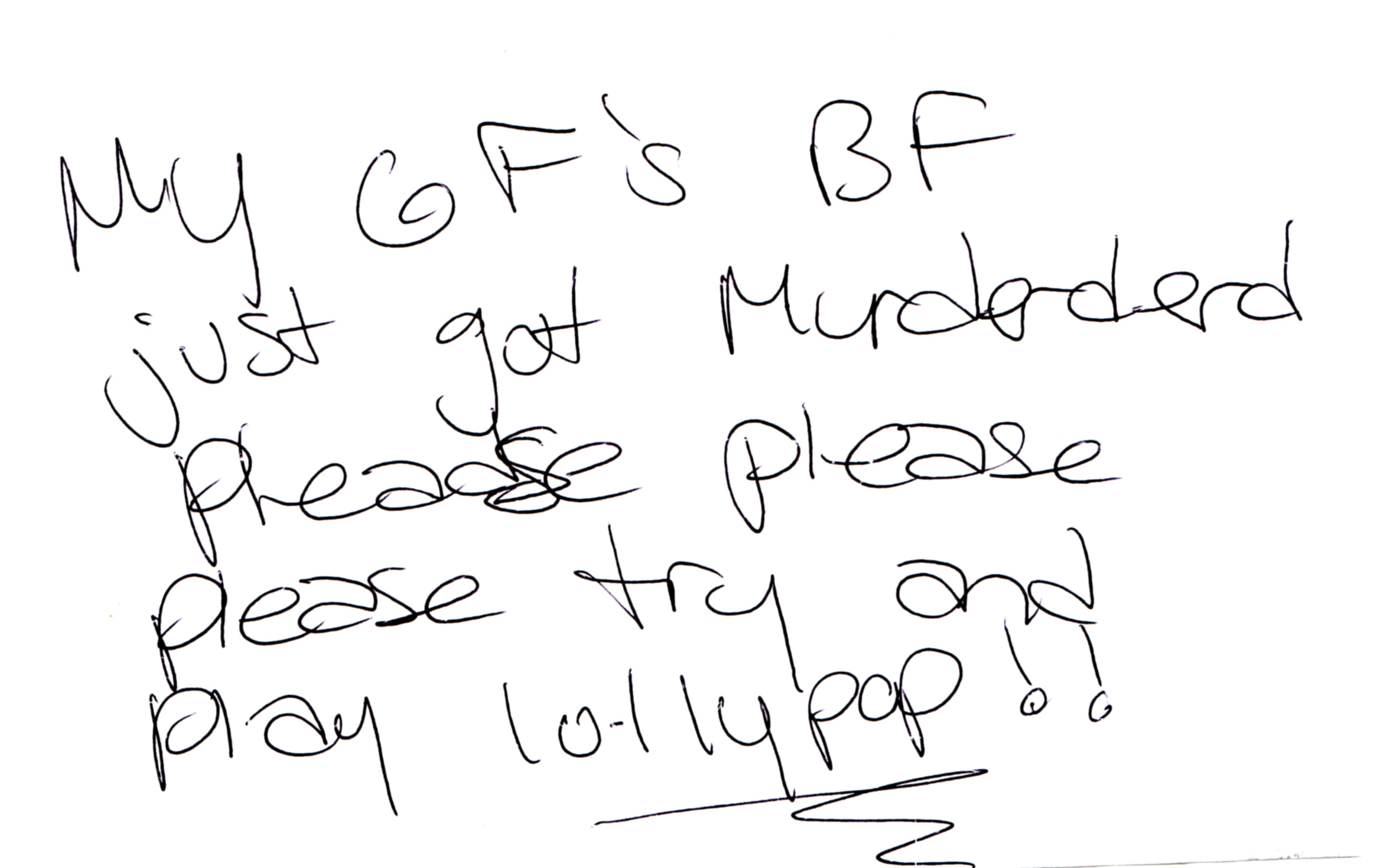 Given the grim circumstances involved, a blind eye might be employed as far as the gods of spelling and grammar are concerned, leaving only the utter confusion associated with how this particular "GF" might somehow be consoled if the DJ were to unleash this thicket of overt sexuality.
At first glance, perhaps there lies a connection between the passing of the "BF" and the tragic death of the vocalist who sings this tune's catchy hook, though the former is the result of violence while the latter involved medical complications.
But a deeper investigation of the lyrics reveals a clue: the female mentioned in the song desires a thug. And murder, as most scholars will attest, is the proper way to meet demise for any thug worth his salt.
Thus, the disconnect between the explicit content and the unfortunate set of circumstances might be disregarded, instituting instead an explanation of a more primal nature: that of longing.