As many know, Park City UT gets crowded towards the end of January when it hosts the Sundance Film Festival. But the small town also becomes populated by the ski crowd and their kids, as the slopes of the famed mountains are empty, for the most part.
So there's a strange mixture of Hollywood-types and Jon & Kate Plus 8 sharing the snowy sidewalks.
I spent two days there this year, pleased to return to Downstairs, one of my fave spots to DJ at.
Which is where I received the following note: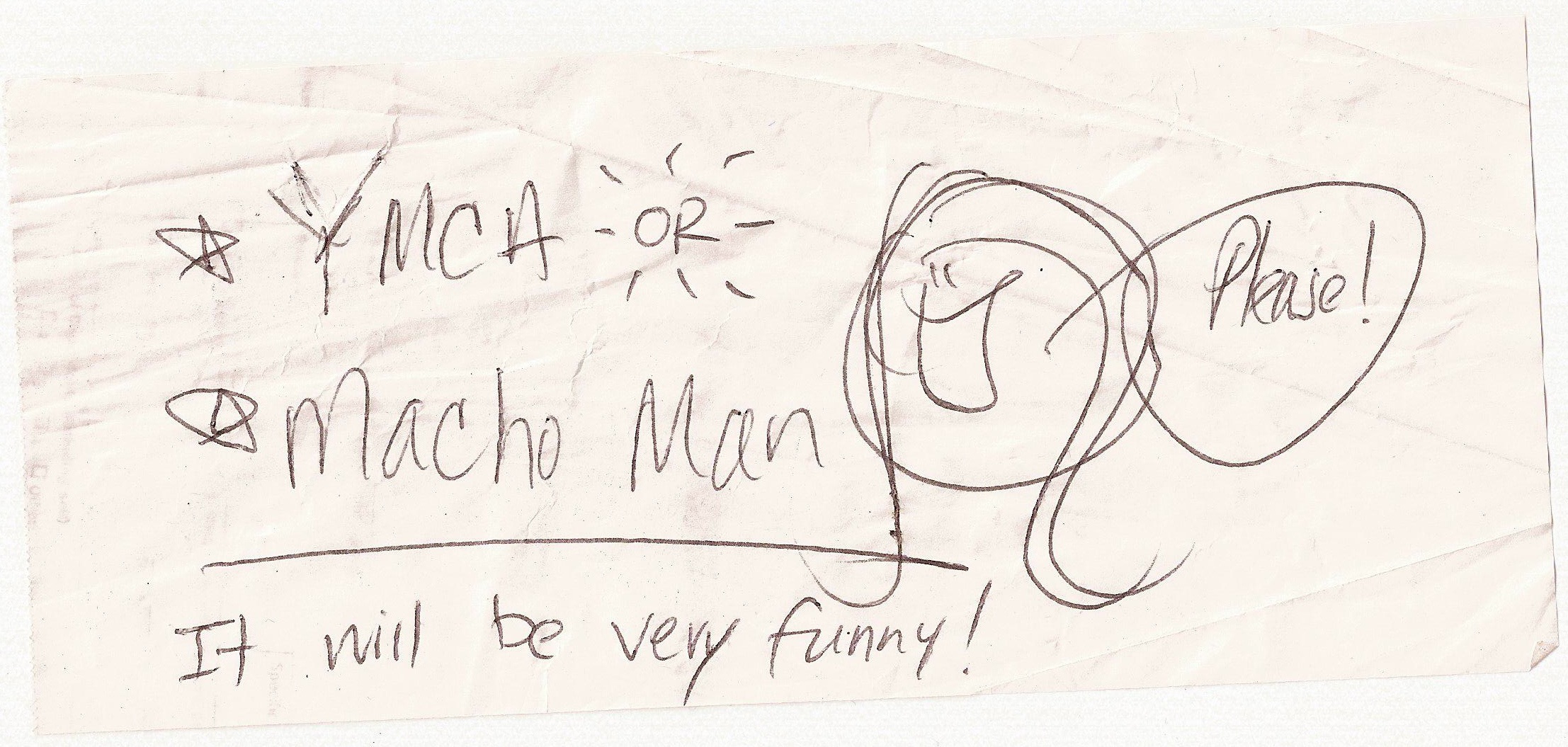 Now typically, the written word stands to alleviate any conversation between patron and DJ, and given the opportunity in this particular circumstance, I might have retorted with "It will be very funny to whom?"
…then proceeded to explain that these are not outlandish requests, given that the Village People have sold a 100 million records, but simply bad requests as the songs are relegated to wedding receptions and wedding DJs, useless to a DJ on the nightclub circuit like myself, thus reinforcing the old nuptial adage of "Don't hire a wedding DJ; hire a DJ to do your wedding."
Downstairs is located on the main artery of a world-renowned ski area, featuring some of the biggest DJs in the world, and the usual crowd is very hip. But there is very little to do late night, so it is no surprise that some of the weekend warrior ski crowd is able to infiltrate, when another round of Jenga just won't cut it.
And for many, their only experience with a DJ involved a "couples only dance" or possibly a Hora, so digging around for that pen seems as natural as Winter's first snowflake…